UCYFL: October 2015 Meetings Minutes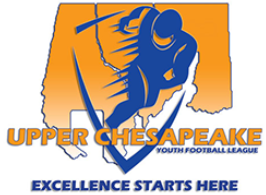 Upper Chesapeake

 Youth 


Football League

October 6th, 2015
Meeting Minutes
Called to order 8:04pm 
Bel Air, Aberdeen, Fallston, Jarrettsville, Edgmere, Edgewood, LTRC,  Cecil Saints, Stembridge, North Harford, Havre De Grace, Towson, Emmorton, Conowingo, Joppatowne, Cockeysville, 
Officials
Executive Board Members in Attendance: 
Keith Fletcher (President) Ian Mitchell (VP Scheduling) Vince Hagely (VP Rules) Jamie Eckels (Secretary)   
Sept. / Oct. at November Meeting President of Havre De Grace Recreation spoke about background checks, their badge system, and payments with Independent Contractors. 
All  Blue & Gold Division Week 6 games are rescheduled and will replace week 8 games. White Division week 6 games will not be rescheduled. Clinic Week 6 games will not be rescheduled as well. 
Playoff / Championship Game Structure was discussed and decided. Will be posted on the website and emailed to program commissioners.  
League Fees are $75.00 per team. Payments are due by October 1, 2015. Receipt of payment's are available upon request.   
Pads are not required at the scale for weigh-ins. Please remember players may take them off at the scale. 
Nothing new to report.   
Nothing new to report.   
Nothing new to report.  
If any team forfeits, that team is responsible for ref fees. Please encourage teams not to forfeit cross over games. Forfeiting will be decided on an individual bases. We will look into the possibility of eliminating cross over games for next season. 48 hour notice is required as well.   
Remember if you have any issues or concerns with rules throughout the season to submit them in writing.   
Dismissed @ 9:15pm  Charlie / Keith F.