UCYFL June 2013 Meeting Minutes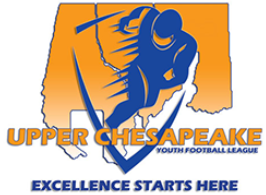 Upper Chesapeake Youth Football League
June 4th, 2013
Meeting Minutes
Call to Order:  7:08pm  

Board Members/Programs  in Attendance: Aberdeen, BelAir, Edgewood, Cecil County, Havre de Grace, Jarrettsville, Joppatowne, Fallston, North Harford, Hereford, Greg Beaty, Charlie Dawson, Duvowel Peeker and Debbe Jones.  

President Report: 
Discussed web site and will now include a presidents report and will include announcement section
Vp of Rules has resigned.  During last elections no other name was place for running of position.  Greg spoke to Duvowel and he has agreed to take the position has VP of Rules.  Duvowel will go over rule book and we hope to have it up on web site by next month.
Tom Coard will take over as Blue Division Commissioner and board will look for White Division Commissioner.
VP of Scheduling Report:
Charlie went over all program team counts
Discussion in regards to start of season.  All agreed Start will be August 31st, end of reg. season October 26th and playoffs start November 2nd.
Aberdeen advised all that they would not have a field for the season it is currently begin worked on.
Old/New Business:
All agreed to no coaches meeting for this year.
Edgewood advised all that they will be hosting a Jamboree on August 10th anyone interested please email Danny Jahn.
Greg spoke in regards to Positive Alliance Coaching Program.
Meeting Adjourned @ 7:55pm